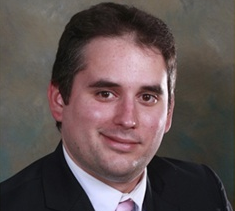 JACOB COLONNA
Managing Attorney
I am a Lake Charles attorney. I am also a trial attorney; the primary area of my practice is litigation. People ask what that means and the easiest way to translate it is to say that, "I go to court." I have tried jury trials in criminal and civil matters in the Lake Charles area. I have participated in civil litigation from small car wrecks to multi-million dollar class actions. I have tried multiple custody cases to trial, including complex custody cases. I have litigated civil, criminal, family, and business cases. I have vast experience in litigation experience across both practice areas and scope.
Prior to forming Colonna Law Firm, LLC, I was an associate at a local law firm where I was given experience across a broad spectrum of practice areas. I gained immense experience in personal injury and criminal litigation while employed at this firm, ultimately becoming the head of litigation in 2011. In that role I participated in hundreds of litigation matters, trying multiple cases in front of both judges and juries.
I created Colonna Law Firm, LLC in 2013 to start my own vision of client-focused litigation. I have leveraged my previous experiences into extensive family law experience, adding more avenues to represent clients in their disputes. I have been able to adopt civil and criminal litigation strategies into a more efficient, client-focused representation in contested divorce and custody matters. While doing this, I found there was a large gap for non-contested divorce matters, which is where I began my "cheap divorces" section of litigation, offering very low rates for divorces that simply did not require the resources (and costs) of major litigation. As a Lake Charles attorney, the client is always the focus and that creates new avenues for ways to prosecute and settle cases that benefit my clients.
I was born and raised in Lake Charles and attended A.M. Barbe High school, where I graduated summa cum laude in 2001. I left Lake Charles to attend Louisiana State University for both my undergraduate and legal educations. I earned a B.A. in 2005, graduating with a summa cum laude distinction. I then attended Paul M. Hebert Law School at LSU and received a J.D./B.C.L. in 2008. While in law school I was honored with two CALI Awards (noting distinction as the top in the classes Contracts and UCC Sales).
I am an avid LSU Tiger fan, and I hosted the Tigerdroppings.com radio show in the fall of 2007 while in law school. This show was aired on 1200AM The Score, and it was primarily a pre-game show for the LSU football team, airing every Saturday morning while the Fighting Tigers were on their way to their 3rd national championship in football.
B.A., Louisiana State University, 2005, summa cum laude
J.D., B.C.L., Louisiana State University, 2008
All Louisiana State Courts
United States Western District of Louisiana
Louisiana State Bar Association
Southwest Louisiana State Bar Association
Southwest Louisiana State Bar Association Young Lawyers Executive Board, 2013-2015